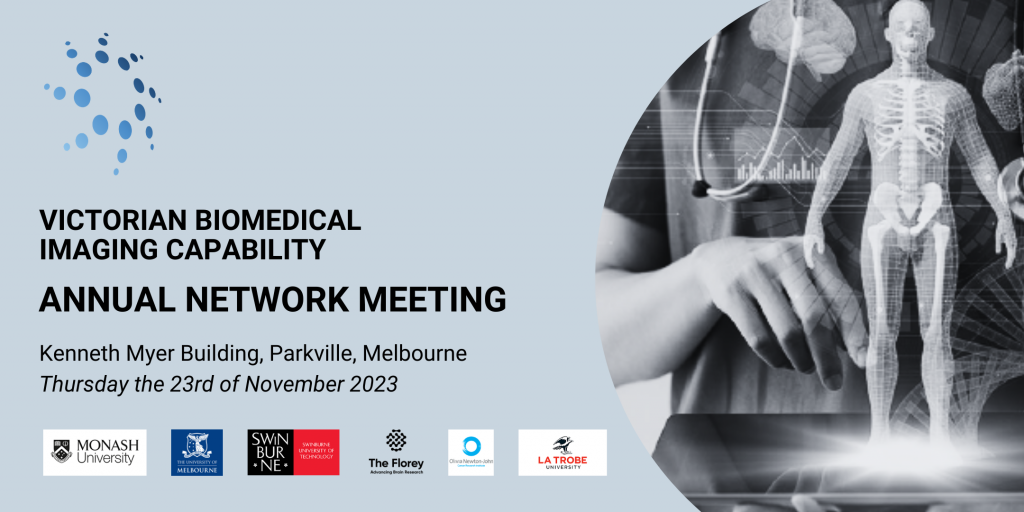 Join us for the Victoria Biomedical Imaging Capability Annual Network Meeting, a must-attend event for anyone interested in the exciting field of biomedical imaging. This in-person event will take place on Thursday the 23rd of November at the Kenneth Myer Building, Royal Parade, Parkville, Melbourne. 
Program Highlights:
Session 1: Welcome & Node Directors Updates
Session 2: Industry & Commercialisation
Session 3: Major Research Program & VBIC Early Career Researcher 2023
Session 4: Innovation and Imaging Research
Session 5: Major Research Program & Emerging Leader 2023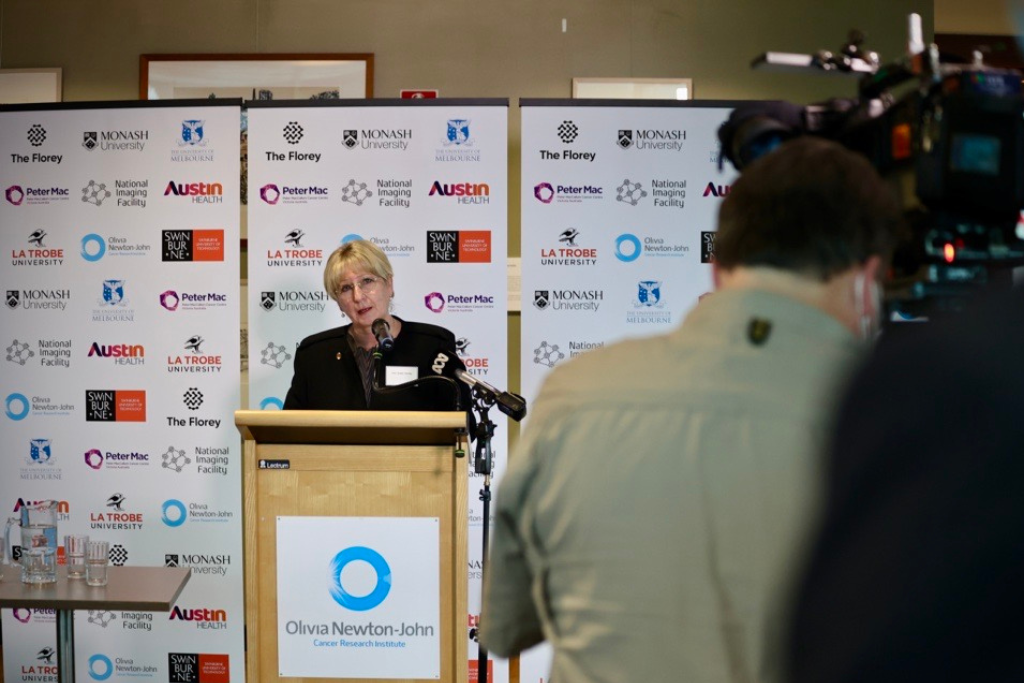 Victorian Government Pledges $14.83m to VBIC in Partnership with National Imaging Facility, Catalyzing $50m Boost in Co-Investment
Melbourne, Australia – The Victorian Government has committed a substantial investment of $14.83 million to the Victorian Biomedical Imaging Capability (VBIC), in collaboration with the esteemed National Imaging Facility. This strategic partnership translates into a remarkable infusion of over $50 million through joint co-investment, bolstering the biomedical imaging sector and propelling groundbreaking research and development.
The Hon Gayle Tierney MP, Victorian Minister for Higher Education, paid a visit to the Olivia Newton-John Cancer Research Institute on Tuesday the 4th of July to to highlight the significance of this collaboration and emphasize the State Government's support through the Victorian Higher Education State Investment Fund (VHESIF) initiative.
Find our more via National Imaging Facility
Official Victoria State Government Press Release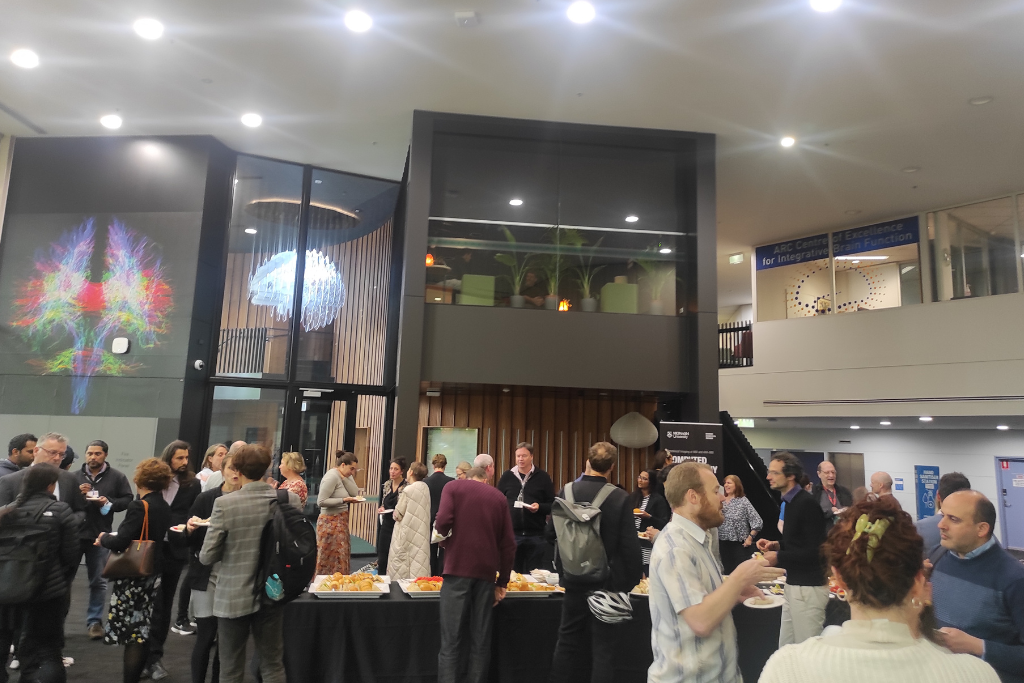 VBIC Network Meeting 2022
We extend our gratitude to the outstanding presenters and attendees for making the recent Victorian Biomedical Imaging Capability (VBIC) Network Meeting a tremendous success. After two years of virtual meetings, it was a fantastic experience to have Victoria's imaging community come together in person. We extend a special thanks to Professor Melinda Fitzgerald for making the journey from WA to present on Connectivity, Traumatic Brain Injury Australia. The generous support of our valued sponsors including Siemens Healthineers, Bayer, Imagion Biosystems, Inc, National Imaging Facility, and Australian Epilepsy Project made this gathering possible. We are very grateful for your continued support of the Victorian imaging community.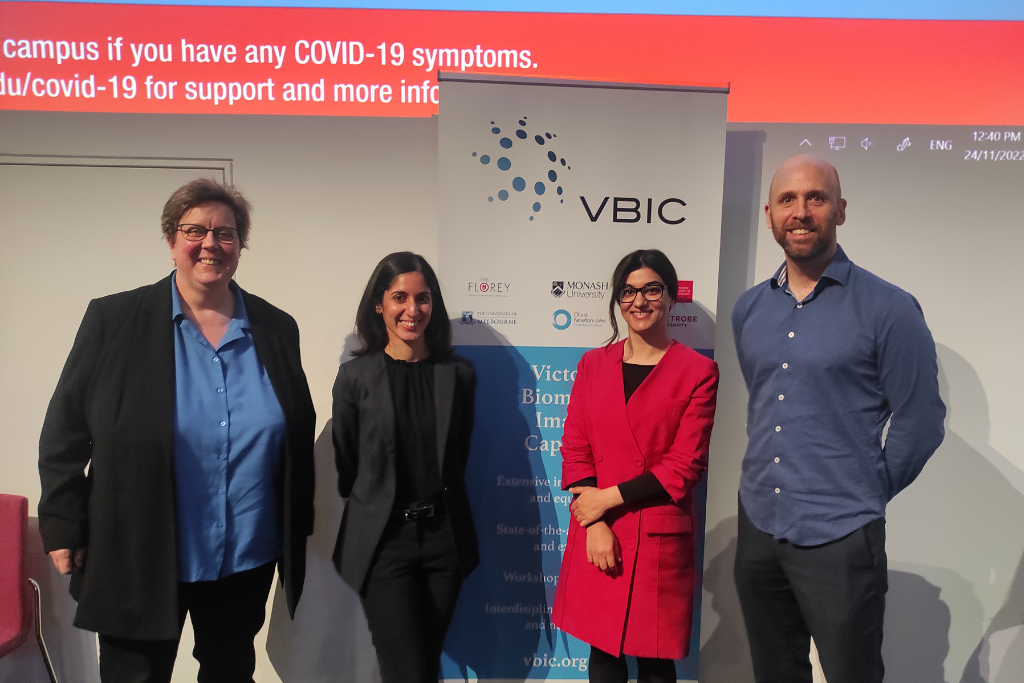 VBIC Award Winners 2022
Dr. Akram Zamani from the VBIC ARAMBI node has been announced as the winner of VBIC's Emerging Leader Award for 2022. Additionally, Ms. Natasha Krishnadas from The Florey Institute node has been awarded VBIC's Early Career Researcher for 2022. Congratulations to both recipients on their achievements and valuable contributions to Victoria's imaging community.
New Chair of the VBIC
After years of dedication and leadership, Professor Gary Egan has announced his retirement as Chair of the Victorian Biomedical Imaging Capability (VBIC), as well as his departure as the Director of Monash Biomedical Imaging. Gary played a crucial role in establishing the VBIC, having led the Victorian Science Agenda grant (2010-15), which provided funding for MRI, PET-CT, and animal imaging facilities at the VBIC nodes. Gary's contributions have been invaluable, and without him, VBIC would not have come to fruition. We express our utmost gratitude for his leadership and dedication to the VBIC.
As VBIC marks the end of one chapter of success and growth, we are pleased to welcome Professor Leigh Johnston as the new Chair of VBIC. Leigh has been an integral part of VBIC for many years, serving as the head of the University of Melbourne (UOM). The UOM node is also a node for the National Imaging Facility. With her extensive experience and expertise, we are excited to see Leigh take VBIC to a new phase of success and collaboration.
Congratulations Leigh on your appointment and thank you Gary for your dedicated service and leadership.